About Nate
The Internet is weird, filed with Posers, Prophets, And Toxic People.
And Cats, LOTS Of Cats…
But once in awhile, if you're lucky, you run into someone worth knowing. I am glad to have the opportunity to know you, and I will do my best to be someone worth getting to know as well.
COOL?
Like many of us out there, I am no stranger to obstacles and struggles.
Growing up with a die hard entrepreneur for a dad, I got to see first hand how to win in this life.
PUSH for the goal, and more times than not, you get there.
Problem is, sometimes we all push toward the wrong goal, I sure know I did.
More than once…
I mowed lawns and shoveled snow as a kid, I got to learn from an early age that when you do a good job, you got the payoff. A small sacrifice of time landed me the extra money any kid would want.
Being a BIG sports guy and athlete, High School was a lot of fun, I got to learn the valuable lessons athletics teach, and signed up for pretty much anything competitive, heck I even won my share..
Those lessons didn't translate well to college though, I guess I thought I would "coast" and the results I got were just as you'd expect with a mindset like that, Pretty damn poor.
It got so bad, I needed a big ol "what for" from my dad (along with a shoe print on my butt) to see the light and avoid being kicked out of school altogether.
Luckily, I did. I got my degree, and set out to find my way…
I moved to North Carolina, Got myself a suit and decided to make my mark in real estate by taking a job as a mortgage broker.
It didn't take long to blow through all the companies records, I was selling mortgages faster than just about anyone. And running myself into the ground faster than I ever dreamt possible.
20 hour days, endless meetings, calls, and just plain old "Hustle" left me burnt out, disillusioned and ready for something new. This landed me in Costa Rica for a surfing trip to reboot. Shortly after getting back I landed a Surf shop manager job and a few other related jobs. Problem was though, they were not the kind of jobs that would fulfill my financial desires at the time.
I had the good fortune to make one of the 2 best decisions of my life at about that time.
It was to start my own business.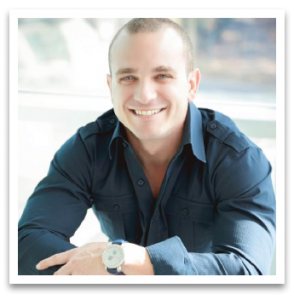 I knew I would need that to live the lifestyle I wanted and the freedom to pursue the interests I have a passion for. My first business started out small, then just sort of snowballed into a monster.
And sadly, it did what monsters sometimes do, and tried to ruin my life. A fast climb and a sharp fall, taking 25 employees along for the ride. I learned a lot of lessons on how NOT to do things, and, with the bankruptcy that came afterwards, I was in a unique place.
That place was pretty dark at first, but I learned some valuable lessons during that time. The inner voice of my resilient entrepreneur came to me over and over "Nate, stop dwelling on what happened and start doing what you can do right now to move forward!"
This paved the way to a long journey to starting my digital agency Optimized Assets, and getting to make the very best decision of my life, Marrying My wife Susan And welcoming our 2 wonderful children Caden and Lydia.
Everyday I get to both learn how to be a better husband, dad, and servant to my clients. I've discovered that the balance is up to me, and I get to set my priorities as I wish.
What works for me, is to put my family first, focus on raising GREAT kids and learn to navigate with Susan on building a great life for our family.
A big part of this is in bring a "tough love", systems driven, content focused mindset to my clients and team. Set the course, decide what matters and "flip the switch". Be 100% present on ANY task you value, and I believe that's a pretty damn solid strategy for living a good life, on YOUR terms.
Your clients will see an amazing guy doing what he loves, fully engaged, You will see yourself being true to your values and moving forward, Your team and family will see you doing the right thing at the right time.
The biggest lesson I have learned along the way, is to live to a set of strategies, morals, and choices, and hold people to a fair, but defined course of action.
This helps combat my "ADD tendencies" as I focus on what's important in the moment, opening up the "serial entrepreneur" in me and for my clients in order to get a whole lot more done!
If Your goals are in line with mine, then we're in for an exciting journey together.